Notice of changing some types of fee for VRB's card services
Vietnam - Russia Joint Venture Bank (VRB) would like to thank you for trusting and accompanying VRB during the time.
We respectfully announce you about the change of some fees for card services officially applied from 01/05/2019, as follows: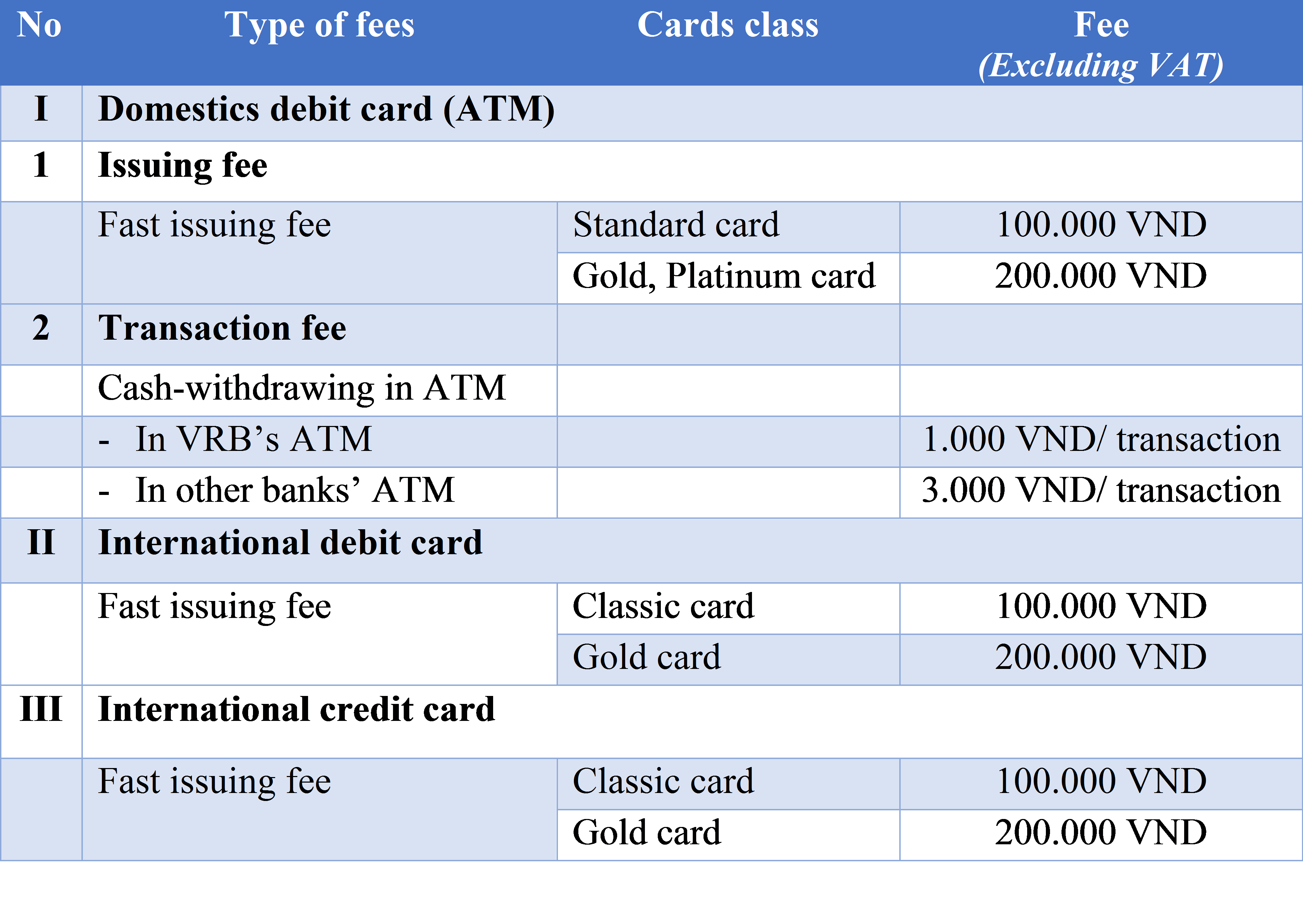 (Other fees are unchanged according to VRB's current fee regulation)
For detailed information or other fee categories, please visit the website https://vrbank.com.vn/, please contact the nearest VRB transaction offices or call the Hotline (free) 1800 6656 for assistance.
We hope that you will always be satisfied and support the products and services of VRB.
Respectfully announces!
Orther news:
© 2017 Vietnam - Russia Joint Venture Bank